Breakthrough Global Frozen Shipping Service
Cryoport provides complete outsourced deep-frozen shipping for the life science community. We combine the technology of liquid nitrogen dry vapor shippers with the most advanced Logistics Management Platform in the industry to replace outdated dry ice shipping.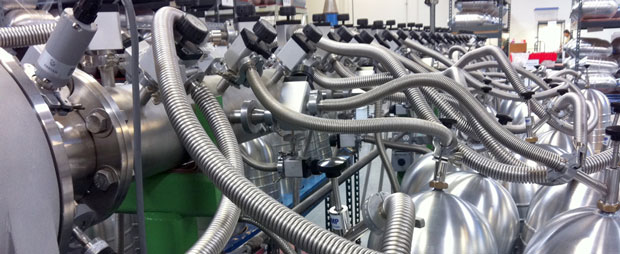 The Cryoportal™ Logistics Management Platform provides the most advanced web portal in the industry for managing all of your frozen shipping logistics. From full carrier integration for up-to-the-minute track and trace to managing the entire shipment - including ordering, document preparation, customs clearance - we handle all logistics from one portal.

The Cryoport Express® liquid nitrogen dry vapor shippers are validated to maintain a stable -150° C for 10 day dynamic shipments. The custom built dry vapor shipper features a LN2 dry shipper for maximum stability, reliability and safe frozen shipping at cryogenic temperatures.

With complete data monitoring and tracking on every shipment, we not only deliver chain-of-custody but chain-of-condition on every shipment. This integrated solution eliminates costly temperature excursions, adds flexibility to your logistics system and provides you with the confidence that you'll have the highest specimen integrity for your high-value frozen biological materials.


The Cryoport Logistics Team uses this same robust platform to manage your shipments and carriers, to communicate with your team and to ensure seamless transportation of your shipments around the globe on a 24/7 basis.